Hear The Wisdom of the Ancient Forest
Since 1994, The Women's Forest Sanctuary (WFS) has been raising funds to purchase a rare and magnificent redwood grove on the Mattole River in northern California.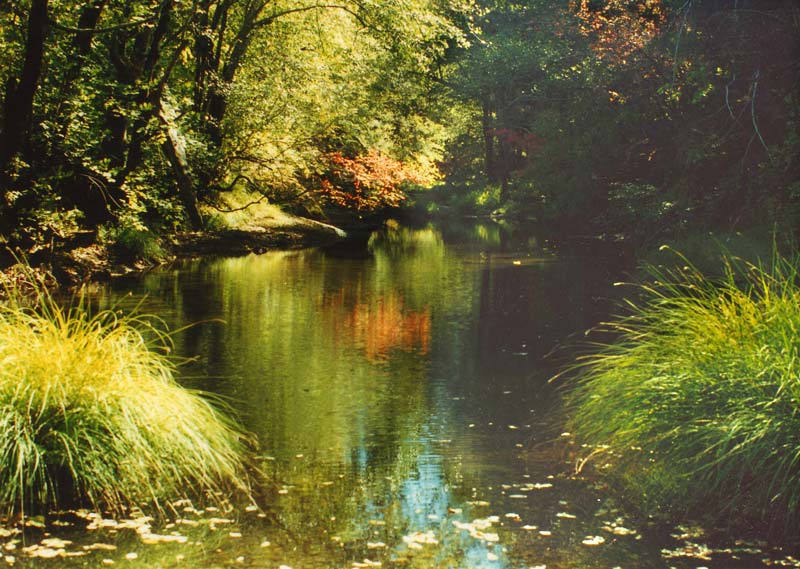 Our vision is to "return the land to the land" as an act of healing and reconciliation with nature, and to create a sanctuary where women and their allies can hear the wisdom of the ancient forest.
The Sacred Grove, which contains 2,000-year-old trees, is vital habitat for the King and Coho salmon, endangered indicator species of the California North Coast ecosystem. Redwood groves such as these contain biodiversity upon which the physical and spiritual survival of our own and myriad other creatures depend.
In 2018 The Women's Forest Sanctuary completed the debt retirement for this ancient redwood grove. We continue to raise funds to care for the health and vitality of the land. Please donate to our ongoing GoFundMe campaign to protect The Sacred Grove and to further our vision of reconciliation with nature. We are grateful for all donations.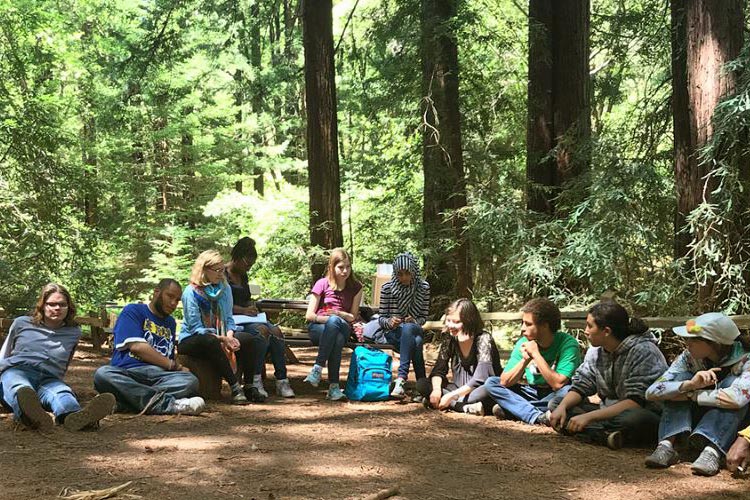 WFS annually invites the youth of Youth Spirit Artworks in Berkeley to experience a day-long outing at Redwood Regional Park in Oakland and engage in connection with nature, self-reflection and community building.
Redwood forests are vital to the health of our planet and to the well-being of all; only 3% of redwood forest remains.
GET IN TOUCH
The Women's Forest Sanctuary
P.O. Box 1003
Berkeley, CA 94701
(510) 898-2104
A GREATER SENSE OF WORTH
Ryan, YSA artist, 2015
Myself as a tree, meditating,
channeling energy that nourishes me.
I feel concentrated as a sacred, humble presence.
Both me and the tree,
simply fair to have mutual care.